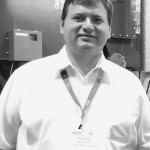 By David White, Director Advanced Robotic Technology (ART), Brisbane
The question of whether manufacturing has a future in Australia has been hotly debated for some time and media keeps publishing more bad news. Ford Australia recently slashed production to about 33,000 cars a year and laid off 440 employees, which are tell-tale signs that it could soon be padlocking the doors of its plants permanently in Australia. Ford Australia's demise has long been forecast by some of the industry's own companies and experts.
However, in spite of negative stories like this, there appears to be a trend developing in recent times to bring some manufacturing back to Australia (check the Brisbane tanks manufacturing updates).
As the cost of doing business rises in traditionally low-cost countries, particularly China, companies are rethinking their offshoring plans. Admittedly, high labour costs and corporate taxes like the carbon tax are major deterrents to putting in new manufacturing plants or keeping manufacturing here.
Yet for some companies, the decision is made easier by the increasing costs of doing business halfway around the world. The realities behind those higher costs include rising wages in Asia as well as the extremely long supply chain and inventory pipeline. Some other issues prompting the swing back to manufacturing locally include the persistent issue of quality control and the lack of qualified personnel to oversee production in remote locations. The problem of intellectual property theft, an ongoing problem in China also drives some companies back to Australia.
This country's innovative capacity in the advanced manufacturing sector is also in strong demand in global supply chains within the high growth Asia-Pacific region.  Australia's capabilities tend to be focused on high technology, high value-add, and high-skill manufacturing that uses advanced design, processes, materials and technologies.
Advanced Robotic Technology (ART) has always been – and will be – proud to be a 100% Australian manufacturer with all our ART-brand products, including plasma cutters and routers, all manufactured to the highest standard with advanced design features and latest CNC and automation technologies to make our customers more competitive.
Automated equipment for manufacture
ART, like many of Australia's specialised automation and robotics system suppliers, is able to deliver innovative and efficient automation solutions for many processing, manufacturing, material handling, assembly and packaging requirements; which is what our industry needs to survive in the long run.
ART invests a lot of resources into developing new features and functionality into our products. Our machines have a lot of high-end features that are focused on productivity and versatility. Many of the functions that we have on our machines are simply unavailable on other machines. For example, we develop our software from front to back. Because our software developers work closely with our mechanical and electronics engineers, as well as our own in-house CNC operators, we have an extremely short development cycle time. This also allows ART to respond to the needs of customers by developing processes to suit their needs. Australian manufactures need to keep ahead of the competition in order to prosper.
Local support
There is another important reason why Australian manufacturing will survive: Local support. As the market is being infused with cheaper imports, it is ever more vital that Australian manufacturers pull together to provide, not only world-class products, but also the necessary support structure that is lacking with many overseas products.
Australia is a long way from the rest of the world. While it is becoming increasingly popular to purchase technology over the internet, a lot of companies are left high and dry when something goes wrong.
ART encourages Australian manufacturers to focus on quality and service. That is where the real value is. When customers invest in a machine or any manufactured product, they are not just buying a piece of hardware. They are investing in the future of their business.
The critical component that sometimes is sadly overlooked is the backup and support that can be provided through a local manufacturer.
Increased productivity
Even though Australian companies are starting to rethink their outsourcing strategies and ask if offshoring really makes sense in light of extremely complex supply chains, quality, intellectual property issues, and higher costs of not only labour but of shipping goods, we still expect to see an increase in imported products due to the strong Australian dollar. This puts increasing pressure on Australian manufacturers to be more efficient.
The challenge is to increase productivity without compromising on the safety and quality of the product or the level of after sales support.
One of the major advantages we have over imported products is the ability to customise to the specific needs of the customer. Almost all of our products are custom-ordered, with sizes and accessories configured to the specific requirements of the customer. Our entire sales process is focused around the needs of the client. That is the only way we can be sure that they get the machine that they need.
In conclusion: Local manufacturing matters.  Australian manufacturing is important because of the strong connection between manufacturing and developing a knowledge-based economy. True we may no longer be as competitive as we used to be in textiles, garments and footwear or mass production given the competition from low-wage economies. But by embracing modern methods of manufacturing, particularly through the use of automation, local manufacturers will be able to boost productivity and help to balance out some of the inherent costs of manufacturing in our country. We can bring manufacturing back into our country if we provide the right service and technology.
Share