All steel components cut by robot
All steel components are cut by our in-house Metaltek XB1200 robotic structural steel processing system. The XB1200 is designed and built by ART and is our flagship product for the structural steel processing industry. This technology gives ART a distinct advantage in being able to efficiently produce accurate and consistent machine structures.
Robotic steel cutting
Joints are fully welded, not stitched
All joints are 100% welded for stability. The precision fabrication team at ART regularly create large structures with tolerances maintained within 1mm.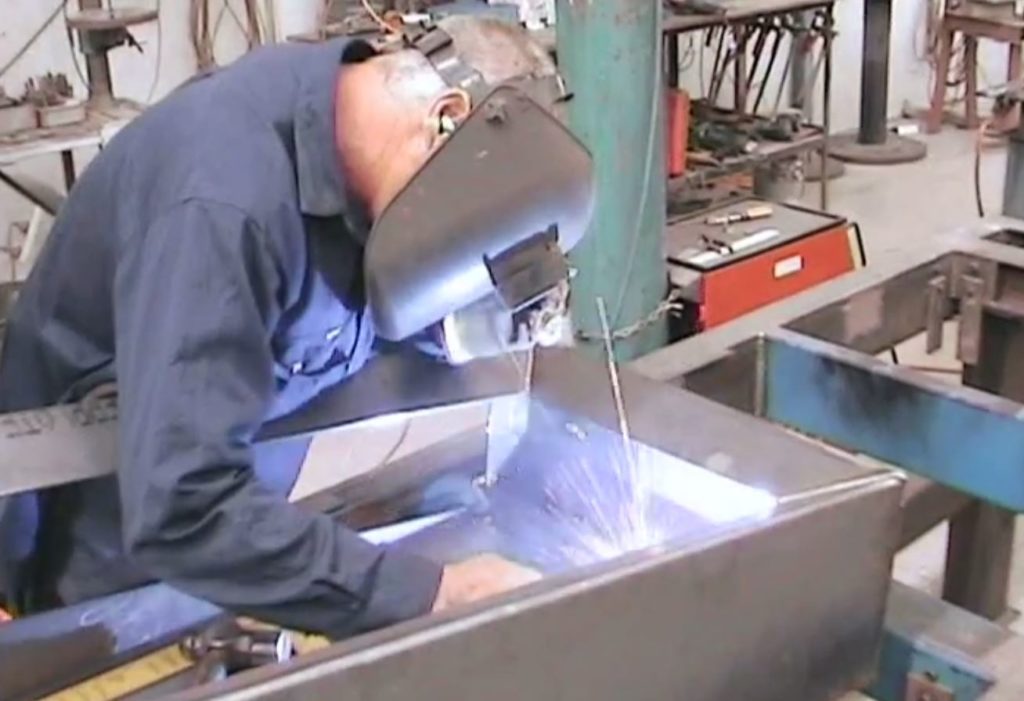 100% weld coverage
Welds are ground for a uniform surface
Welding and grinding to achieve a solid precision surface is the only way to achieve the stability required for precision cnc machines. ART does not use any resin fillers to cover welds.  We have witnessed some machine builders using tack welds to join structures and then cover joints with automotive body filler to give a solid appearance.
All surfaces ground flat – no fillers used
Powder Coated components
Premium quality powder coating provides a beautiful and corrosion resistant surface on all major machine components. The heating and cooling process involved in powder coating also helps to relive internal stresses in the steel that may be created during the welding process.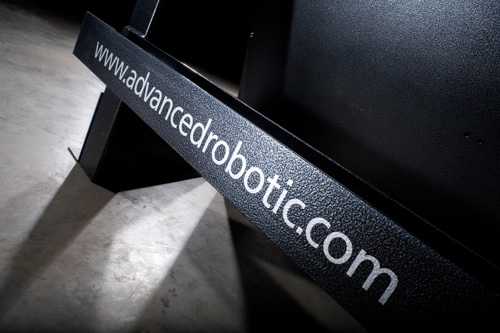 High temperature powder coating for durability
Critical surfaces are machined by CNC
To provide excellent parallelism between linear guide rails it is essential to machine all guide mounting surfaces. ART uses purpose built cnc machines to re-surface all mounting surfaces to the required tolerances.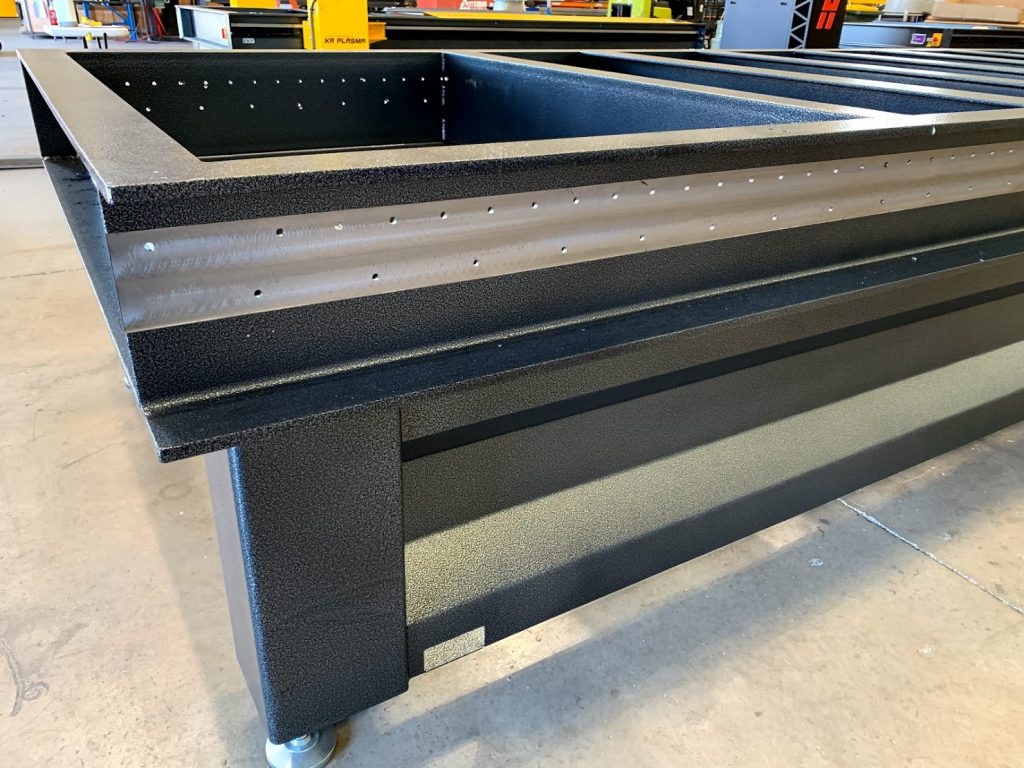 All critical surfaces machined